Work, Play, and Connect
At Our Menlo Park Hotel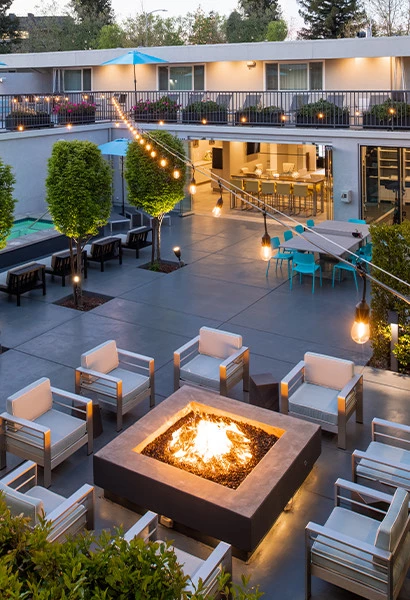 Look at Travel

In A New Light

Designed with the modern-day traveler in mind, Hotel Lucent's contemporary open floor plans foster creativity in stylish, collaboration-minded settings in Menlo Park. Whether you're playing a round of pool, networking on our rooftop patio, or having an impromptu meeting by the fire pit, high-speed Wi-Fi allows you to seamlessly connect whenever and wherever inspiration strikes.
Your Best Stay

Starts Here
Free Wi-Fi
Hot Breakfast Available
Early Check-In, Late Check-Out
Best Rate Guarantee
Unpack & Unwind

in Menlo Park

Our spacious hotel rooms feature contemporary design and hi-tech amenities, like complimentary Wi-Fi and plenty of power outlets to keep you connected.
Live More.

Spend Less.

From weekend escapes to extended stays, get more for less with room discounts and special offers at our Menlo Park hotel.
object(stdClass)#367 (2) {
  ["username"]=>
  NULL
  ["media"]=>
  object(stdClass)#383 (1) {
    ["nodes"]=>
    array(0) {
    }
  }
}